Boris Аranovich inventor of innovative health methods
Health expert, Researcher


Founder of the Swedish wellness company "Humans Resources AB"


Over 40 years of experience in the alternative health field


The author of more than 15 books on healing and rejuvenation


The creator of the breathing device SmartBreathe™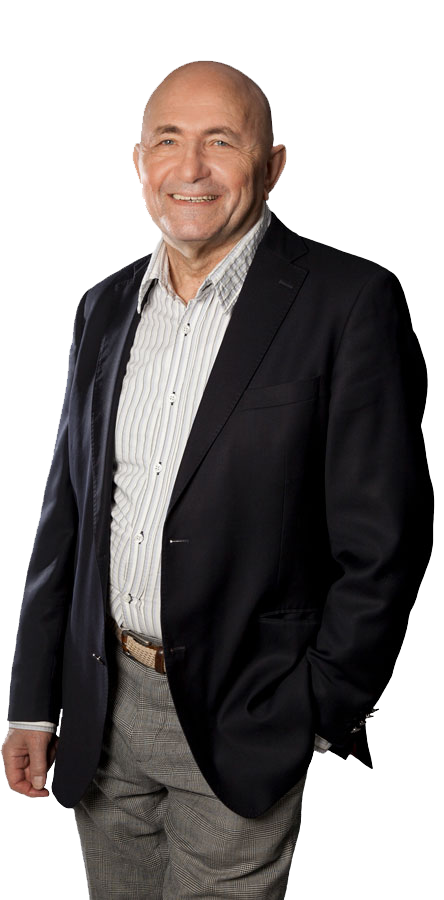 Three foundations for health by Boris Aranovich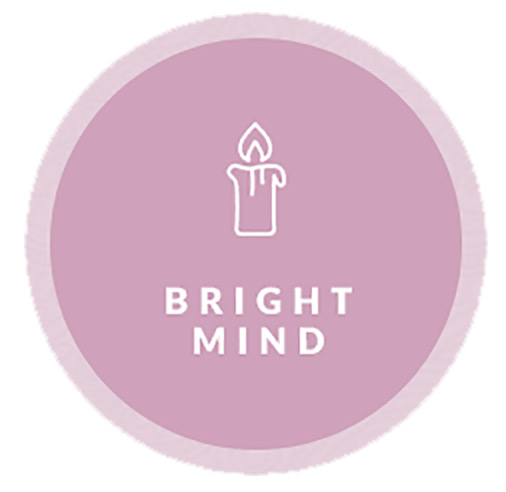 1
Foundation 1
Mental work
Our current personality and level of health are in direct correlation to our thoughts and reactions to life events.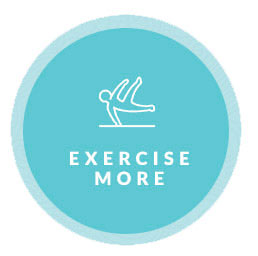 2
Foundation 2
Effective breathing
In order for the cell to have enough energy for the nourishment and reproduction processes, it needs an adequate amount of oxygen.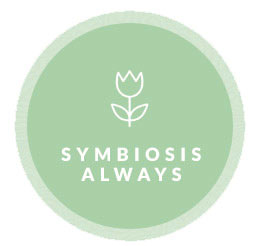 3
Foundation 3
Quantum harmony
Thanks to the development in quantum physics, it is now possible to adjust the body's systems so that they function in a synchronized and coordinated manner with the entire organsim.
Over 40 years of experience in the alternative health field
In 1971

Higher education

A degree from the Electro-technical Institute in St. Petersburg

From 1971 to 1985

The first steps towards the medical arena

Boris Aranovich first worked as an engineer and simultaneously studied Eastern medicine via courses and books and with well-known masters. One of these masters were Yu. A. Andreev, at the time a famous author ("Three Whales of Health" and other books), also known as E.I. Zuev who studied at a Tibetan monastery and conveyed his knowledge to others.

In 1988

A university of his own in Russia

Boris Aranovich founded the University of Alternative Medicine in St. Petersburg, where he was the principal for four years

From 1988 to 1992

Professional development

Specialized studies in psycho-physiology and medical psychology at the Kirov Medical Academy and at the Pediatric Institute in St. Petersburg

In 1992

The path to Sweden

Invited to lecture at the Alternative Medical Institute in Stockholm, Sweden

In 2004

The Health Center in Stockholm

Driver företaget Människans Resurser AB i Stockholm där studier av metoder för alternativ medicin bedrivs, samt utbildning inom dessa metoder. MD of the company Manniskans Resurser AB in Stockholm, which focuses on developing new alternative medical methods and offers educational training in this field

From 2004 until now

Boris Aranovich continues to research and teach

Many times a year, we host a multitude of courses, seminars and webinars all around the world
Patented by Boris Aranovich
The breathing device SmartBreathe™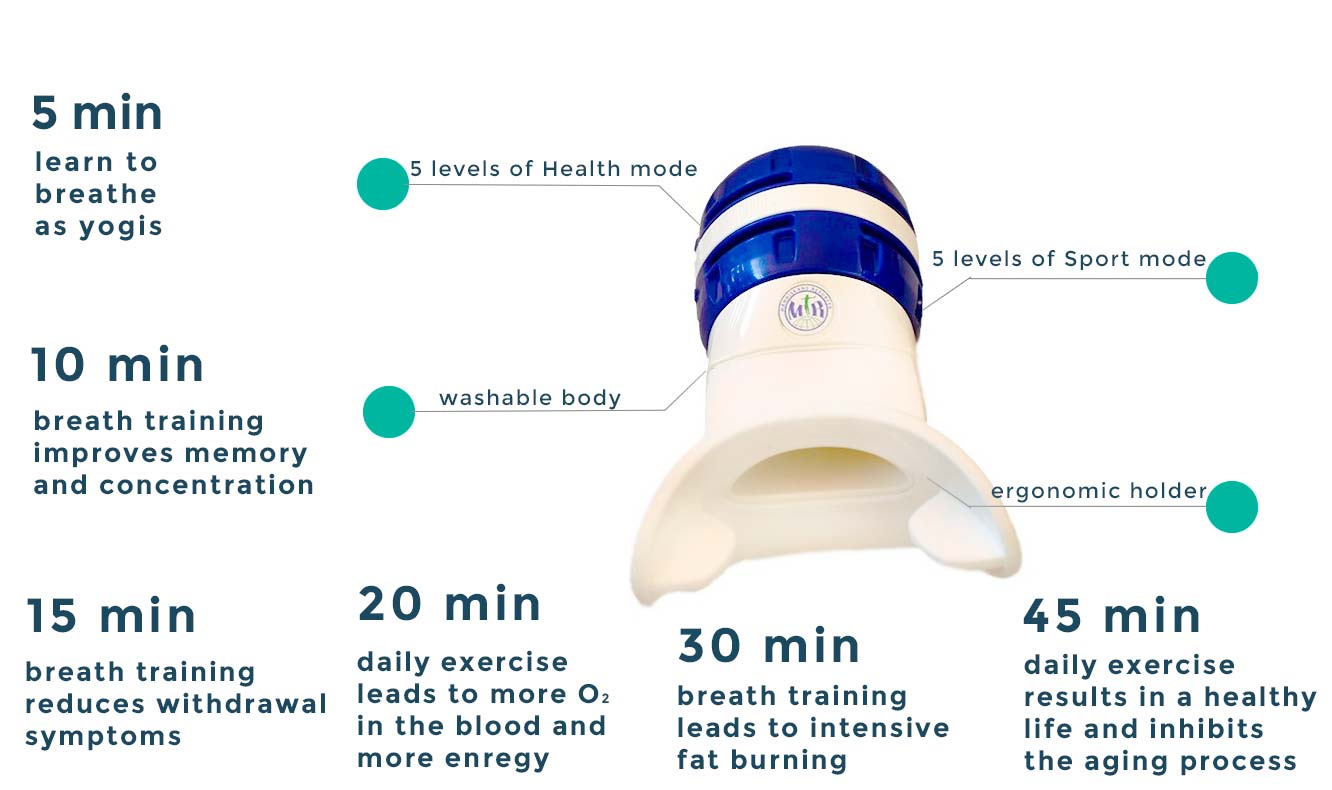 Effective breathing - like this:
+ Recovering health

+ Maintaining health

+ Activating the brain


This breathing device has undergone additional clinical tests in India and China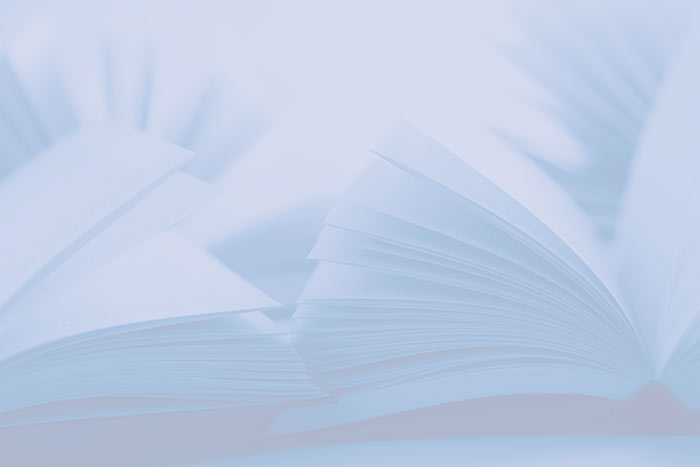 Developed 3 interactive computer programs to restore health via thoughts



Program 1 The power of thought on a cellular level

Program 2 The Key

Program 3 From stress to harmony



Created the breathing device SmartBreathe™ (approved by additional tests in India and China)


Participation at tests of Aquatone Advanced (at the Karolinska Institute in Sweden)


A cooperation with professor E.B. Sologub's on his work "Psychophysiological impact of biocorrection methods on the human body"


Tests on the Ideo-motor movement method at the University of Seattle, USA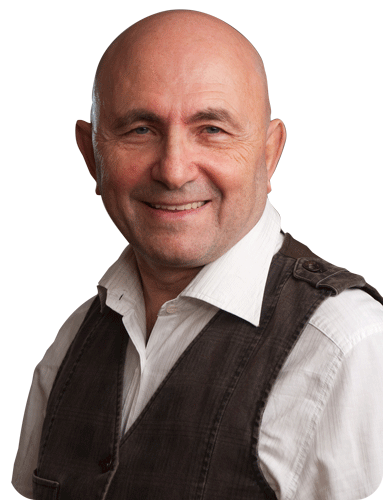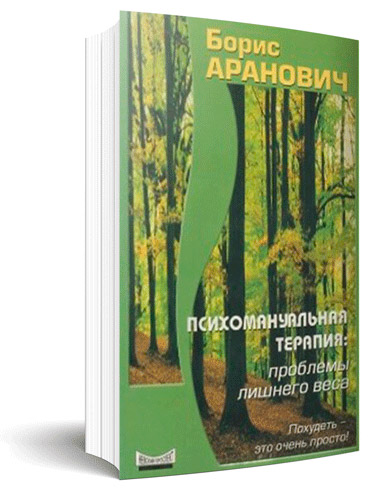 Boris Aranovich " A unique opportunity for lasting health: Energy and information is the way to good health" Book 1 (2007))



Boris Aranovich "A unique opportunity for lasting health: Thought energy and correct breathing are the foundations for good health". Book 2 (2007)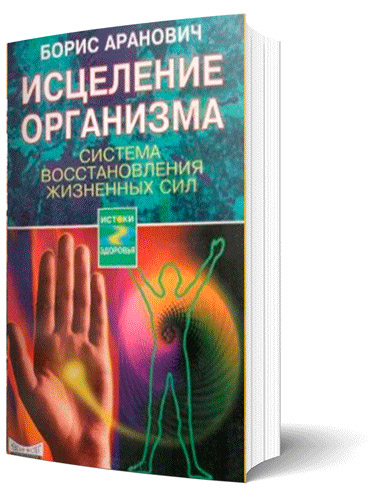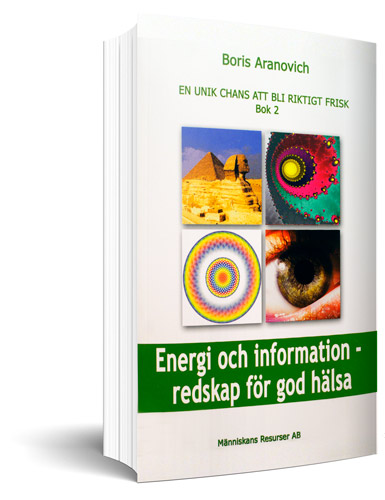 Boris Aranovich "Problems with obesity - loosing weight is very simple!"



Boris Aranovich " Doctor Thought" (in Swedish, 2007)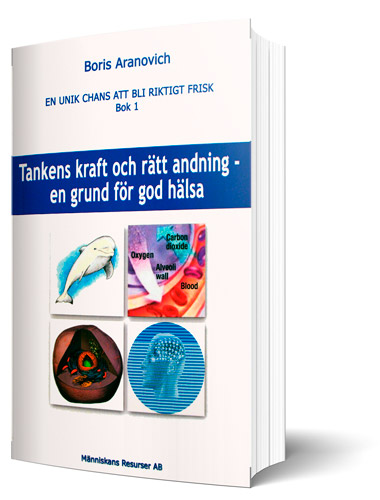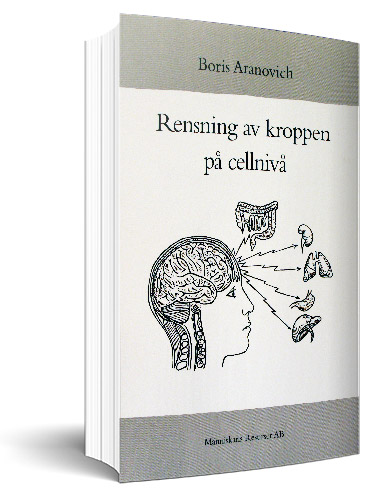 Boris Aranovich "Open up your health resources" (2012)



Boris Aranovich "Effective breathing for Modern People" (2014)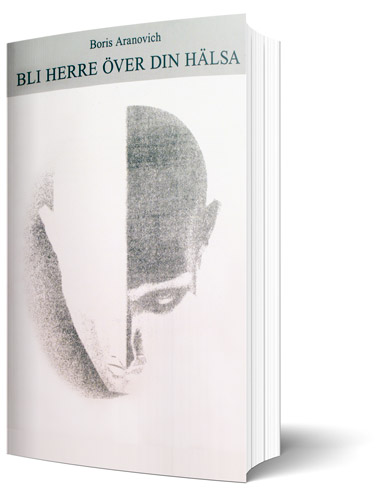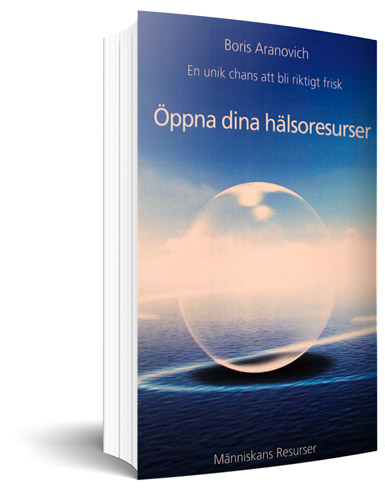 Boris Aranovich "10 Practical Steps to Rejuvenation" (in swedish, 2018)



Boris Aranovich «Andning och Tankens kraft» (in swedish, 2011)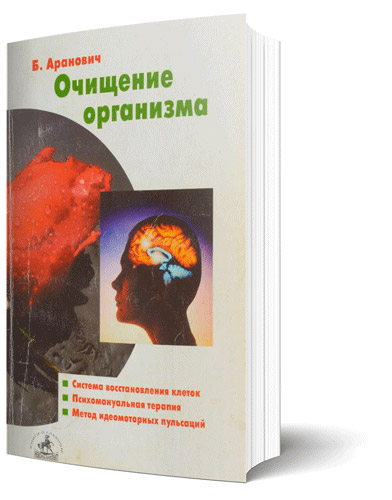 Boris Aranovich "Healing with bioenergy and the power of thought for each one" (in swedish, 1995)


Boris Aranovich "Take control of your health". Mental Causes of Diseases »( in swedish, 1997))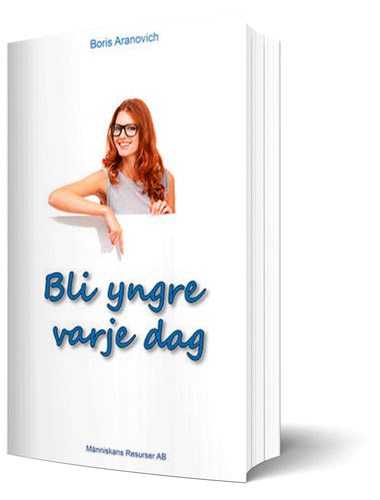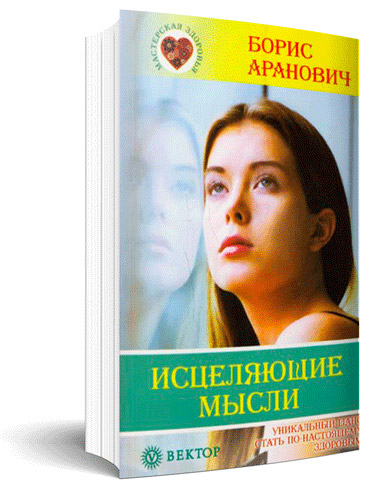 Boris Aranovich "Cleansing the body at the cellular level" (in swedish, 1998)


Boris Aranovich «Get rid of your overweight with mind power, proper diet and exercise. Västerås »(in swedish, 2001)
Boris Aranovich "Meditation for Every Situation" (in swedish, 2006)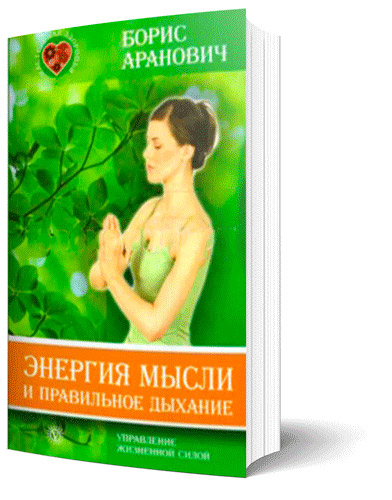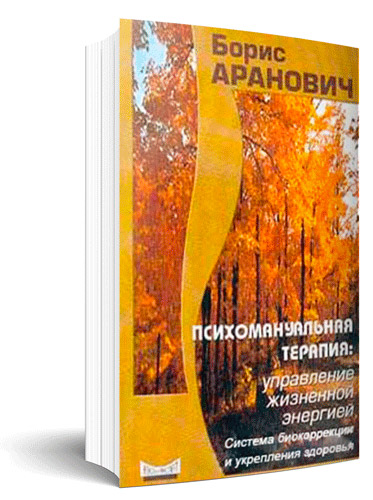 Boris Aranovich "Energy and Information" (in swedish, 2012)


Boris Aranovich "Be Younger Every Day" (in swedish, 2016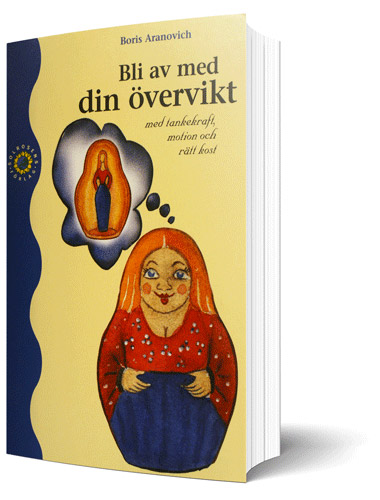 Boris Aranovich in numbers
International conferences
---
Student groups in 17 countries
---
Psycho-manual therapy exercise

Improve the circulation of energy and blood in 

the body with the power of thought and your hands

Exercises to improve the function of the vessels

via breathing exercises, active water

and quantum technologies

Detox your body

With the help of active water, 

quantum technology and ideo-motor movements

Breathing exercises

Boris Aranovich' cyclic aneorobic exercises

to improve blood circulation and relive stress

Breathing exercises with SmartBreathe™

Bio energy practice

Energy stretches

Identifying energy blocks and recovering with

the aid of hands and thoughts

Ideo-motor exercises   

Exercises to automatically access alpha- and theta rhythms

Programming the functions of organs with the aid of ideo-motor movements

Boris Aranovich' technique for stress relief with ideo-motor exercises

Exercises to improve the body's internal environment

Use a combination of active water and quantum technology to

 restore the circulation in inter-cellular fluids, lymph and blood

Mental exercises

Exercises to deactivate negative subconscious programming

Mental modeling

 
Disclaimer
  The information presented on this website is not intended as specific medical advice and is not a substitute for professional treatment or diagnosis. These statements have not been evaluated by any governmental administrations. All products and information on this and all other websites of Manniskans Resurser AB are not intended to diagnose, treat, cure, or prevent any disease..